About Scholium Project
What is this and who is behind it?
We make wine, and not much of it. We work hard and think hard to make it good. Our first vintage was in 2000. At first, there was just one of us. I did everything. Since then, the Project has grown—we make more wine, we have a stable home.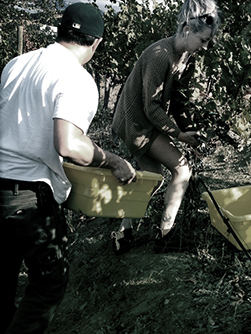 Alex and Brenna and I have worked together for many harvests. We are a team, and I now make much better wine than I did alone. It is wonderful.
The wines reflect a desire to understand and a respect for tradition. We follow methods that in some ways are very old-fashioned, in some ways rather unconventional. We aim not just for our own learning, but to impart pleasure.
Read more about