2007 Dulcissima Camilla
Farina Vineyard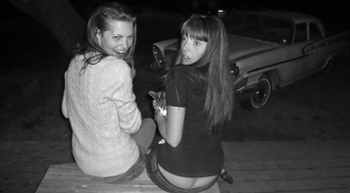 The 2007 Camilla was made no more on purpose than the 2006. In this case, the wine was simply selected from certain barrels of LSB; while the origin of the juice in each barrel was identical—the same pressing of clone 1 fruit from Farina. But some of the barrels went in one direction from the beginning, and some in another. The Camilla came from barrels that early on seemed less inclined to complete the conversion of sugar to alcohol, and more inclined to undergo malolactic fermentation. (The LSB was bottled from the barrels that did not undergo malo and so preserved their original sharpness and intensity.) As the second occurred, the pH of the wine increased, it became softer, less sharp, but the fermentation progressed not at all. These were the last barrels to finish. In fact, none of them ever completed primary fermentation to a sufficient degree to be biologically stable, and so the wine was filtered, and bottled with about 0.3% residual sugar.
It is not soft or sweet and is true to the nature of the vergilian princess who nearly slayed Aeneas.
About 70 cases produced.