2005 Gemella
Lost Slough Vineyard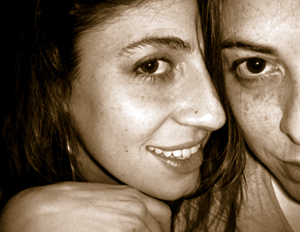 This wine is the fraternal twin of the 2005 Naucratis. It orginated in the juice that we recovered after we had finished pressing very gently to produce the juice for the Naucratis. We harvested about 100 gallons per ton before we thought that the now lower acid juice was no longer appropriate for Naucratis. I was inclined to discard the press fraction, but Sarah pointed out that it would really be no trouble to save the juice, ferment it, and see what it made. We owe this wine to her.
This press fraction was very small—only about 90 gallons. This left us with three fermentations from Lost Slough: the un-macerated bleed, the macerated free-run, and the macerated press wine. The bleed produced a penetrating high acid wine, and though it was less aromatic and round than the macerated free-run, we added it back to the free-run to produce the Naucratis final blend because of its excellent acidity. Even before fermentation, the press juice was rich and cinnamony in character. In order to maximize these patisserie characteristics, we decided to ferment it un-topped in neutral oak barrels, allow it to go through malolactic fermentation, and remain, untopped, on its lees during its maturation.
It is now mature and the wine bears only the slightest relation to its fresh and snappy twin. It has the same undisciplined and over-rich aroma of sticky bun, and a similar round, pleasing feeling in the mouth. If Naucratis is party wine, this is wine to break the fast on the morning after.
22 cases bottled.