2010 Riquewihr
Lost Slough Vineyard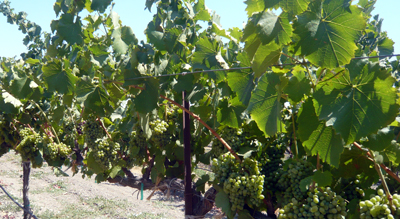 This is the partner of Naucratis, harvested from a few rows away in Lost Slough in the Sacramento River Delta. The wine is a Gewurztraminer; dry, weighty, with the power to affront. We made only 22 gallons in 2007 and decided to put it into 500 ml bottles to stretch out the production—from 7.5 cases to 10.
We have kept this curious bottle size because the whole package (with photo of abandoned tractor on the front) is so perfect for the wine. It is serious because of its dry power, but its handy size and aromatic charm make it the favorite wine of the dance floor.
We lost most of our grapes in 2010, making this vintage much smaller and the wine more rare than in 2009. This vintage has exceptional power, but all of the grace of past vintages.