2009 Naucratis
Lost Slough Vineyard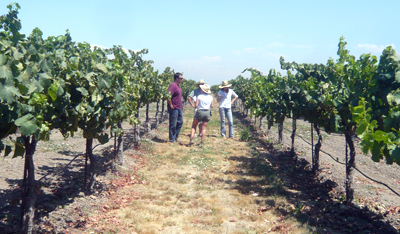 1700 cs bottled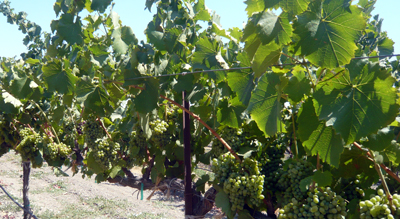 We have taken a tremendous chance on Naucratis this year: we bought the whole vineyard—all of the Verdelho it has to offer. We had met with such success that we hazarded—even in July of 2009, when the economic health of the country offered no cheer or brightness—to commit to the whole vineyard, and to nearly doubling the amount of Naucratis we would make. It is a daunting prospect; but the fruit was there—we were essentially leaving it behind, out of caution. An odd time to abandon that caution.
Thomas MacCormack and Chuck Harrison of Lost Slough recognized what was at stake for us and farmed with such care that we worried that their even more rigorous practices might diminish the wine.
The fruit came in perfectly balanced. We had a remarkable completion of ripening—the fruit hung almost 2 weeks longer than in 2007 or 2008, yet we harvested with much less sugar.For the first time ever,we harvested Naurcratis after LSB—from a mountain vineyard in Sonoma. The cool of the Delta was undeniable this year.
And so, the fruit kept gaining in complexity daily; the cool nights kept the acids high; and some perfect balance of fog and cloud kept the sugars from climbing. It was a triumphant year for us to take this great leap.
The wine is powerful, as ever—but not as rich as 2007 and 2008. It is ligher and more restrained; marked as much by its acid structure as its power. It is hardly fruity, but nonetheless redolent of stone fruits and melon. It is clean and direct; our reflection of a strong Grüner.