2008 Naucratis
Lost Slough Vineyard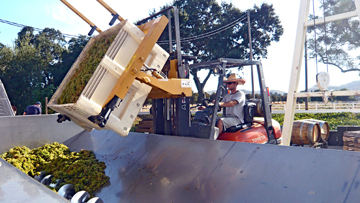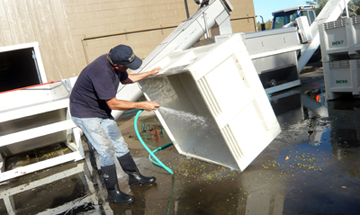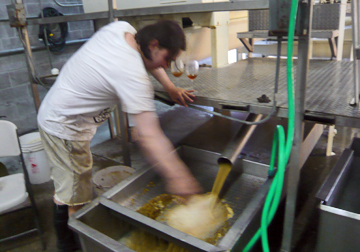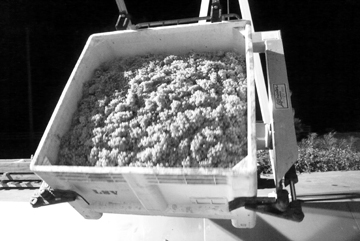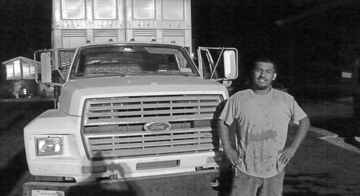 This is perhaps our most successful naucratis ever. Perhaps not as beautifully aromatic as the 2006, but as powerful as the 07 and utterly dry and balanced. The fruit was perfectly ripe and still quite floral and with good acidity at harvest; the fermentation was easy and complete; there was no transfer of flavors from the lees; we halted malolactic pretty early and thoroughly; and we bottled when the wine was ready. Very nice.
Receiving and processing the fruit was exhilirating and exchausting at once. Lost Slough did not have a truck free to deliver all of our 20 tons at once, so they had to send a dedicated foreman out with a 5-ton truck. He made four deliveries over the tedious and infernal Highway 12 that connects the Delta to Suisun Valley. We spent a lot of the day, and night, waiting for his next appearance. The "we" was a wonderful team: Rick Lanza from Wooden Valley Winery, our host (Tenbrink does not have a tank, or a press, big enough to make wine from 20 tons of grapes); Graeme; and several friends from NYC: Robert, Renée, Robb, Nicole.
About 900 cases produced.