2008 Marcher Sur La Lune
Bokisch Ranches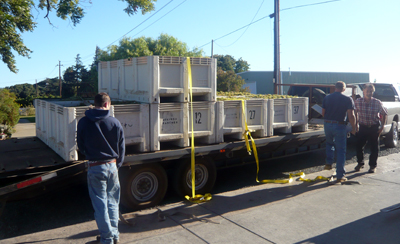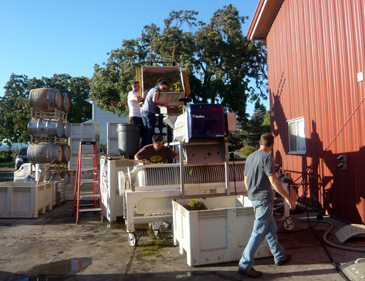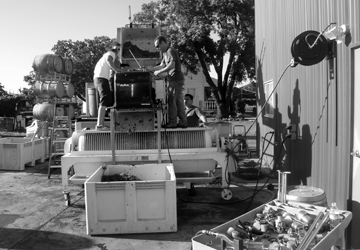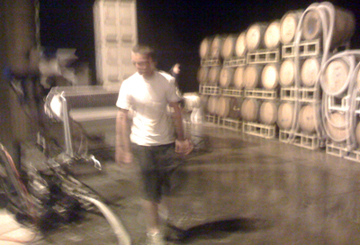 Tegan Passilaqua introduced us to a remarkable grape grower and winemaker several years ago on an expedition to Lodi searching for old vine Carignane. In 2007, Markus approached us with an offer to share in a new planting of Verdelho in some hills east of Lodi. I was hesitant to bring in more Verdelho, and to challenge in any way the excellence of Lost Slough. But of course, we needed to see the vineyard before making any decisions. Tegan and Graeme and I drove to the Lodi one day, and when we finally reached the vineyard, our jaws dropped. The vines are planted on a hill with a 15% slope—on gravelly, iron-stained, superbly drained soil. The vines were struggling just enough; the fruit load seemed perfect.
We crushed the fruit to press, pressed lightly as always, settled the juice in a chilled tank for 24 hours, without gas or CO2, and then filled one of our beautiful wooden fermenters for the first time with juice for white wine. It was the first fermentation of the year, and Jacob had cleaned the tank scrupulously, so the fermentation took a long time to begin—after 7 days, we felt a little concern. On the eighth day, we saw foam on the surface and winery began to blossom with the wonderful aroma of yeast feeding. The wine fermented in this large tank, somewhat protected by its own CO2 but otherwise exposed to air. When the fermentation was complete, we put the wine down to neutral oak barrels and began sulfuring it to deter malolactic fermentation. Some barrels have gone through anyway; others have not. The wine will spend one year in barrel before bottling. It has striking intensity and minerality; a complete reflection of the soil in which it was grown.
This is the origin of the name of the wine: Markus Bokisch call this vineyard that he established himself "Vista Luna." I would be happy to use that name, but Ialso wanted to show our debt to the Bokisch family more directly, and so I use their name rather than the vineyard name on our wine. But I needed to refer somehow to their name. There is something indeed off-earth about this distant vineyard. Perhaps its name put this in my mind, but our expedition there made me think of one of my favorite books— Hergé's On a Marché sur la Lune. It is a pleasure to finally tie Tintin to the project.
429 cases bottled