2007 Riquewihr
Lost Slough Vineyard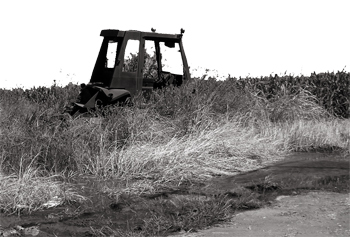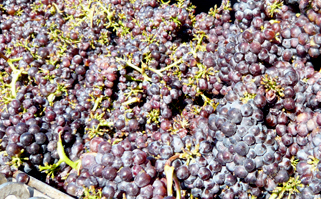 This is the star wine of the 2007 vintage. I regret that there is not more of it. I had no idea that it would be so good.
The origin of the wine is following: my firend Brigit and I made a journey to Lost Slough in August of 2007 to check on the development of the grapes. I could not find the signposts for the verdelho section of the rather vast, flat, rectangular vineyard, so I had no choice but to start tasting the fruit and try to figure out when I got to what I wanted. On the way, I tasted something explosive and unfamiliar. The grapes were a sickly freckled pink that can sometimes be the sign of gewurztraminer on the way to ripening. I called Chuck Harrison, who manages the Lost Slough Vineyard for Tom McCormack, to find out what it was, and if I could have some. I learned that it was gewurz, and he let me have 500 lbs, which I intended to use to spice up the Naucratis.
When the fruit was delivered, it was so powerful that I hesitated to combine it with the Naucratis verdelho, and instead pressed it after the verdelho, and on top of the verdelho skins. I collected the juice in a large beer keg and fermented it there, adding rather high amounts of SO2 to prevent malolactic fermentation and diminish the effects of oxygen.
We racked the wine for the first time in April of 2008 and bottled it by hand into 500 ml port bottles. It is completely dry, very intense, and difficult to recognize as gewurz. I chose the smaller port bottles to emphasize the scarcity of the wine and its slight distance from the other wines of Lost Slough. It is not porty in any way.
The wine will be released to the first members of the mailing list and will appear in a small number of restaurants. I am asking Chuck and Tom for much more gewurz this year, but it will never be the same as this first adventure.
About 300 cases produced.