Preciousness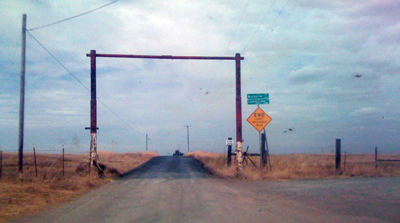 In 2009, when I was still very new to making wine, and had neither business plan nor access to credit, I told the vineyard manager at Lost Slough that I wanted all of their Verdelho. About 34 tons. As many grapes I had harvested all together the previous year. For a single wine, made from Verdelho, and with an unpronounceable Ancient Greek name. I was not simply unthinking: no matter how imprudent, I also thought that it was a beautiful way to show respect for the vineyard, and confidence in the unstoppable future of not-chardonnay from not-Napa.
So, in 2009, I made 3400 cases of wine, 1700 of them Naucratis. In 2012, this year, I will make 1800 cases of wine in total, and 110 of them will be Naucratis. This is not a retreat; it is a glorious ascent for me, in pursuit of jewels, not volume. In 2009, "expansion" still rang in my ears. This year, the word that rings in my ear is: preciousness.
It takes a while to figure out what you are doing. Many accidents helped me to realize this new, truer path for the Scholium Project. Make less wine. Sell it to fewer people. Talk to as many of them as possible. Show respect to Lost Slough by husbanding every bottle that comes from it, not by trying to conquer the world with its fruit.
This is also the time I stopped selling individual bottles of wine, because, as I explain here the roots of the project are in your homes, at your tables. Not in national channels of distribution. And you support the project not to find a single, stable source of Verdelho for your home—but precisely to taste the utterly distinct fruit of the many special vineyards we work with, to taste the consequences of fearlessly allowing Syrah to ripen even as it rots, to taste what kind of wine we can make from Tegan's grapes. Fuck the big blend; full speed ahead with 20 cases of Markus Bokisch's best.