2010 Rhododactylos
Phillips Farms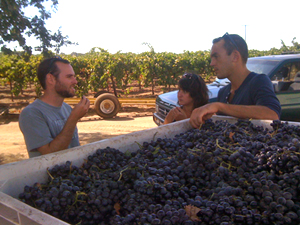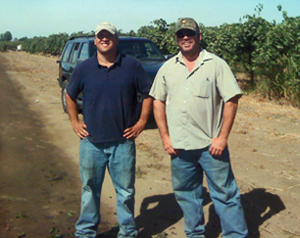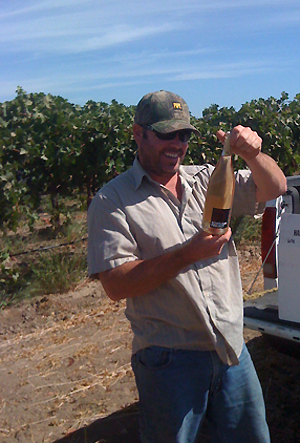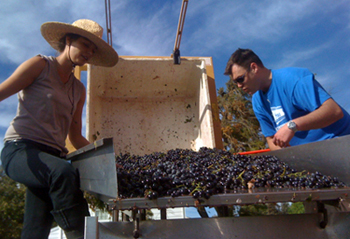 This is our third harvest from the remarkable Lodi cinsault vineyard that Tegan found for us. It is one of the oldest vineyards in California; so old that the vines are planted on and grow on their own roots, somehow preserved from phylloxera by the sandy soils—and absence of irrigation.
And it is our second vintage of this wine. We feel that we know what we are doing here. We harvest the fruit moderately ripe (for power and intensity), but with sufficient intensity to make a refreshing wine. We treat it very delicately at the winery—whole cluster press; CO2 to protect from oxygen; lots of SO2 for the same reason, and to deter eventual malolactic fermentation; cold fermentation in stainless steel. We made two separate harvests from different sections of the vineyard; one lot is much fruitier, almost strawberry shake. The other has greater minerality. We are pretty sure that these differences reflect differerences in the vineyard—maybe in the soil, in drainage?—rather than in the picking decision or the winemaking.
The whole is quite excellent. Very pale, barely fruity, powerful, with very good minerality and acidity.